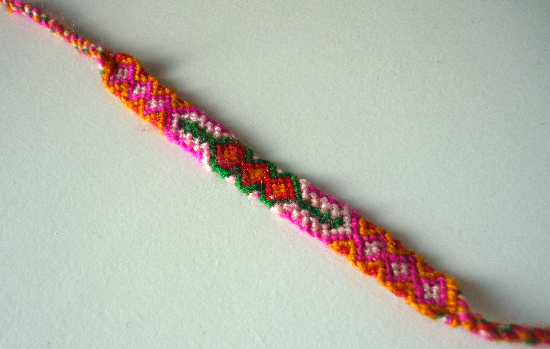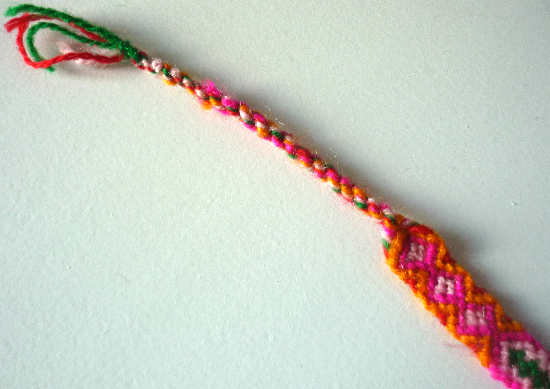 The one good thing that definitely comes from being unemployed is the ridiculous amount of free time one is entitled too. For me, this has certainly been the enabler of self indulgence once again
♥
As a artistic/creative entity and passionate DIY-er, I have been busy (again) making a couple of things during the last couple of months including friendship bracelets like the one above. However, I stupidly forgot to take pictures of the rest of all my works! I have a not so great point and shoot camera at the moment which does not get along with the dark and starts absurdly behaving like a retard after 4pm, so, basically, no photo taking after 4pm which is bleurgh :II I have started saving up for my dream camera though, so fingers crossed very soon I will be able to take superlative pictures around the clock.
When I was at primary school (in the good ol' 90s), friendship band making was a BIG fad. We all will hand make some and we all will wear some. Aside from being a token of good-will, they also made cheap, creative and colourful fashion accessories; plus, you were not made to take them off during PE!
I had some left over pieces of yarn from forever ago and after alot of practise, failed attempts and a few blips I finally managed to make my first friendship band in years. It came out
OK
I think, although I am very rusty and at one point wanted to break down and cry terribly as I was not
achieving
the desired look lol. Since this one, I stocked up on some more yarn from eBay and
have made a couple more which I will get round to photographing at some point during daylight hours very soon. Once I have brushed up on my skills completely, I would like to give one away to each one of my followers just to say thank you (free obviously).
The one that I have been seriously contemplating tackling in particular is the yin yang one in the image below.
I really want to give this a try even though I know that mine may not come out half as nice but I reckon this will look really cool on the wrist.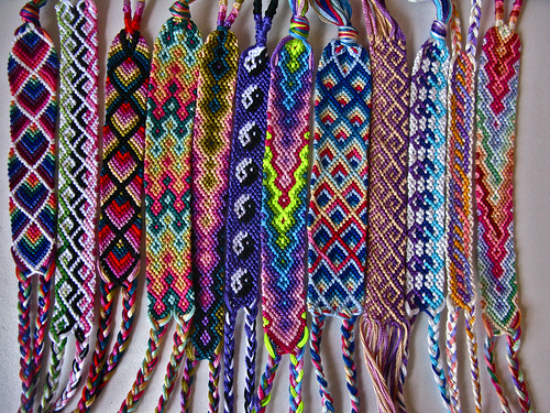 HOUSE OF FLIES: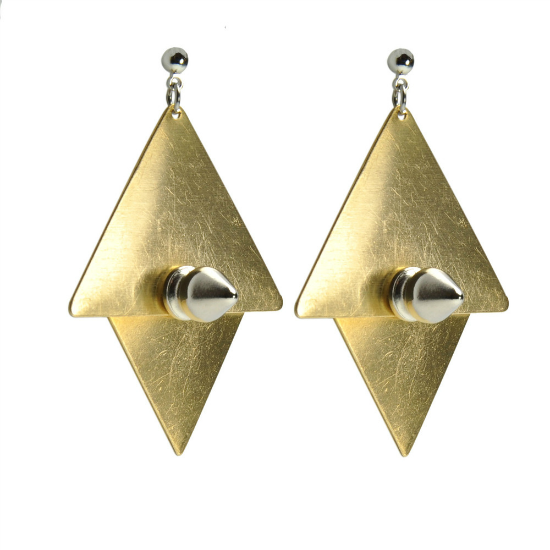 I was browsing the internet earlier for some more brass punk/rock jewellery when I found myself returning to the Regal Rose website as their jewellery repeatedly satisfies all my needs. I have an unarguable penchant for brass jewellery and all things spikes/studs in general, hence making these by Regal Rose an instant winner for me. Already an owner of the antique silver tone raven skull ring, I am pining to add these A1 vintage brass large metal studded earrings to my jewellery collection. A convoluted take on a simple design, these are sure to make a loud statement.
I am off to spend the rest of the day having a BIG catchup session of New Girl on 4oD!