So the clocks went forward yesterday...... big deal lol, I did not want them to go forward...... lol. My body, like usual, is stubbornly refusing to conform to DST and is not functioning well whatsoever, also, in no shape or form is it 7.41pm at the moment!
Anyways, onto the post. Considering that I am not going to a festival this year or a holiday abroad (bleurgh), I thought I will share with you some pictures from DOWNLOAD which I went to back in 2010; just because, this time two years ago, preparation for this big deal was in full swing! Moreover, as I am feeling like a chronic muppet right now, I am hoping my mood will amend itself after this blogpost as I have to say, DOWNLOAD categorically gets counted as one of my life changing moments
♥
This picture is the result of a hefty three hour drive after suffering from sleep deprivation and paying the cost of being a nocturnal creature.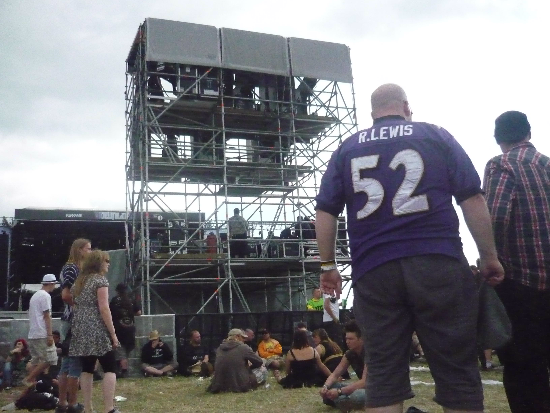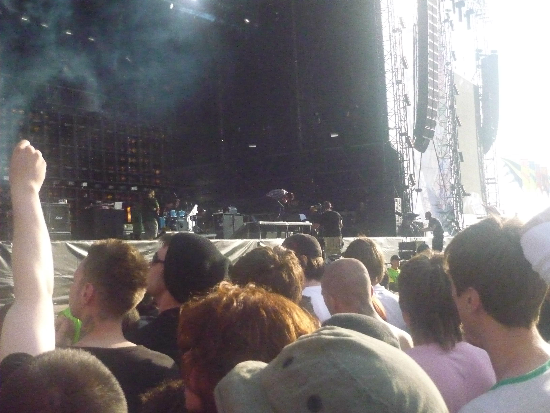 OK, this post has obviously become exceedingly picture heavy but when you have over 150 pictures, choosing can become
excruciatingly difficult. I would have posted pictures of my bf proudly sporting his Led Zeppelin tee (or a LFC one on other instances), but my bf would NEVER let me post pictures of himself on here, so that is that :)
I had such an UHMAZING couple of days, I cannot even comprehend how to explain it in words, as there are simply no articulate methods built that will ever be able to fully justify my sentiments. Though, o
n the last day, the heavens opened on us, mother nature decided to come knocking on my door with a
vengeance and we found ourselves escaping early, ending up in Solihull to catch some lunch/dinner after some severe starvation! Haha, the joys of a festival.
Festival fashion is another one of my favourite things to research/indulge in/talk about. So, although I am not one of the fortunate ones to go to a festival this year, I
cannot fathom any harm in planning ahead. Having said that, my biggest 'festival want' for whenever I am lucky enough to go to a festival again are these Hunter original gloss Wellington navy boots.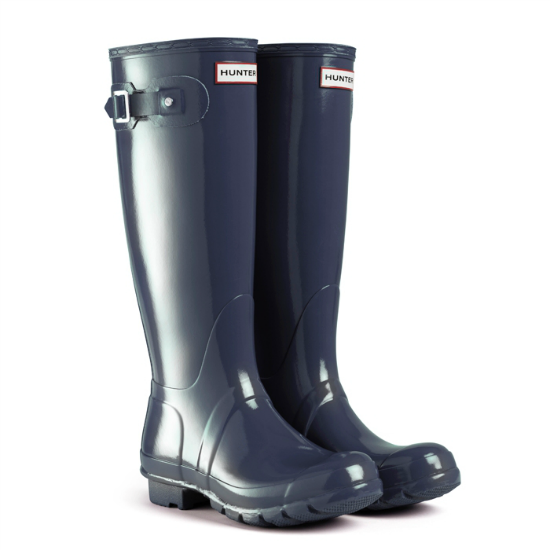 As a jewellery queen, I did take a good amount of jewellery with me to DOWNLOAD. My bf, bless him, was worried sick that I might lose some of my valuable treasures, but I treat my jewellery like babies (not literally, but you know what I mean) so thankfully all my jewellery came back in one piece!
No festival outfit, or any outfit for that matter, in my eyes is complete without jewellery. The following are all the jewellery pieces that I am drooling over day in and day out. I have to say, I think all the jewellery below is very festival apt so knowing me I am most likely to take all these pieces to a festival with me and wear them to my hearts content :)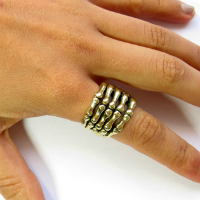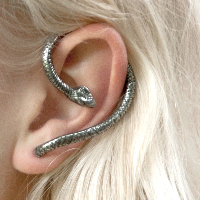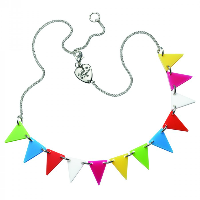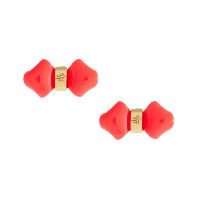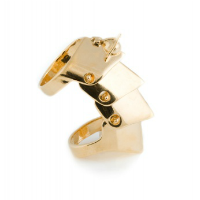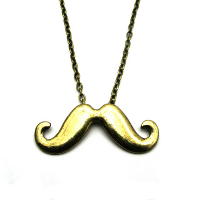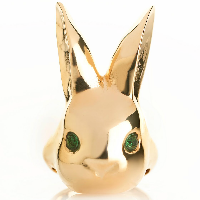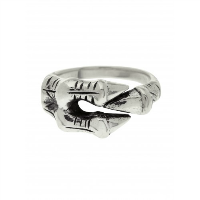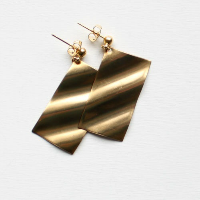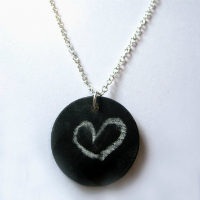 The Vamoose wavy gold plated brass earrings.
Today was a lovely sunny day! I mostly spent it outside in my garden slouching on my hammock (which I helped build), reading the interpretation of murder (awesome book by the way!) whilst drinking lots and lots of Tropicana. Summertime lovin
♥
What are your plan for the rest of the week? I need ideas, cannot DIY everyday! xxxxxx